Cheribundi™ Teas and Juices #Review @cheribundi
6 Flares
Made with Flare

More Info

'>
6 Flares
×
Cheribundi™ Teas and Juices
One of my favorite fruits has always been cherries and…. Of course growing up and living in the south makes me a huge tea lover. So when I was ask to do a review for the two flavors mixed perfectly together I was happy to do it. Cheribundi makes all types of tart cherry teas and juices made with real cherries. The on thing I love, is they don't try to mask the tart cherry taste with a bunch of sugar. They let that tartness roll around on your tongue just like you were eating a fresh picked cherry.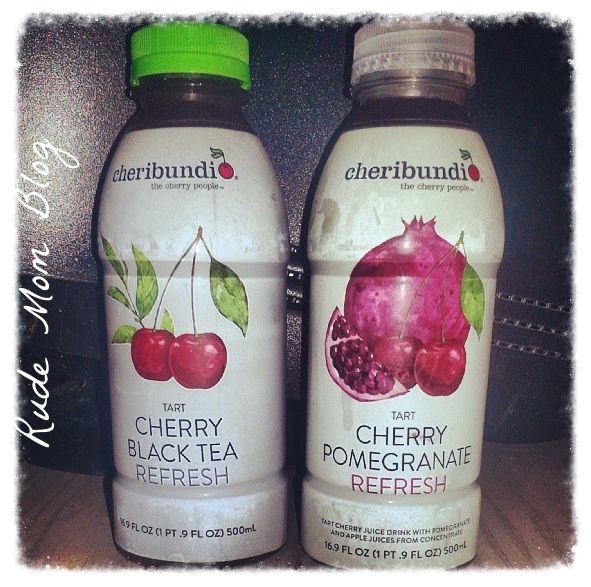 My two favorites where the Cherry Black Tea and the Cherry Pomegranate. The tea was refreshing and you could taste the tea leaves mixed in with the cherries, but the tartness of the cherries was awesome. With the pomegranate, the taste was sweet and tart all in one bottle. I had a hard time really deciding which one I wanted to try next out of the ones they had sent for review. The website says they include 50 cherries in every bottle and you can taste it for sure. Also, their tart cherries are harvested at the peak of ripeness to capture as much of the bright cherry color as possible. They taste better and have more powerful phytonutrients than other superfruits. So knowing this makes it great for my health too, as well as my taste buds.
Available Flavors:
Tart Cherry Blueberry, Tart Cherry Lemonade, Tart Cherry Raspberry, Tart Cherry Pomegranate, Tart Cherry Cranberry, Cherry Black Tea, Cherry Green Tea, Cherry Jasmine Tea, Cherry Rooibos Tea
More About Cheribundi™ 
cheribundi™ starts as ripe, tart cherries so tasty, it's hard not to eat them all before they get to the juice presses. They use a proprietary juicing process that was developed with Cornell University to make a drink that retains all the power and benefits of the nutrients and antioxidants found in the little round fruits. cheribundi™has more disease-fighting antioxidants than other juices and has been tested in the lab and field by athletes and people who just work out. Because cheribundi™ is all-natural and not from concentrate, it's a feel-better and live-healthier addition to your lifestyle.
I give this product an A+. You can find out more about Cheribundi and the benefits of cherries on their Website…and they are also on Facebook and Twitter. We will also be having a giveaway for one lucky Rude Mom reader to win their very own Cheribundi Teas and Juices starting on 9/17. Make sure you come back to enter!
Disclosure of Material Connection: I received one or more of the products or services mentioned above for free in the hope that I would mention it on my blog. Regardless, I only recommend products or services I use personally and believe will be good for my readers. I am disclosing this in accordance with the Federal Trade Commission's 16 CFR, Part 255: "Guides Concerning the Use of Endorsements and Testimonials in Advertising."
The following two tabs change content below.
Cyndee is a mom of 3, one with Autism as his Super Power, trying to make her way through college and life with MS and without getting multiple restraining orders...Living in Mt. Airy, N.C and married to her best friend and side-kick Jack, aka Not-So-Rude-Dad.....Welcome to our craziness.