Blog Design Packages by Rude Mom
85 Flares
Made with Flare

More Info

'>
85 Flares
×
Did you know that Rude Mom does Blog Designs and Social Media makeovers? Let Rude Mom Designs give your blog and social media pages a whole new look at a great low price, that can't be beat!
 "Not Your Average Blog Design"
~If you would like to request a design please fill out the form below~
~Go HERE to see the Premade Designs that are available~
*Blog Migration Service*
- Blogger to WordPress $175
~Afraid of losing your readers?
~Afraid of WordPress?
~Afraid of the unknown?
~Afraid of the transfer process?
~Afraid of losing your Alexa & Pagerank?
Well, with Rude Mom Media and Designs, you don't have to worry about any of that. The process is quick and painless to your billfold too.
*Additional Info*
- All designs will be shown to you for finally approval.
- Please allow up to two weeks for "Full Kits".
- I can upload the design onto your blog for an extra fee.
- Once the graphics have been uploaded to your blog a link back to my blog is required.
- If you do not wish to post my link on your blog an additional $20 should be sent to the address above on Paypal.
- All products will be sent to you via email in a .zip file.
 BLOG: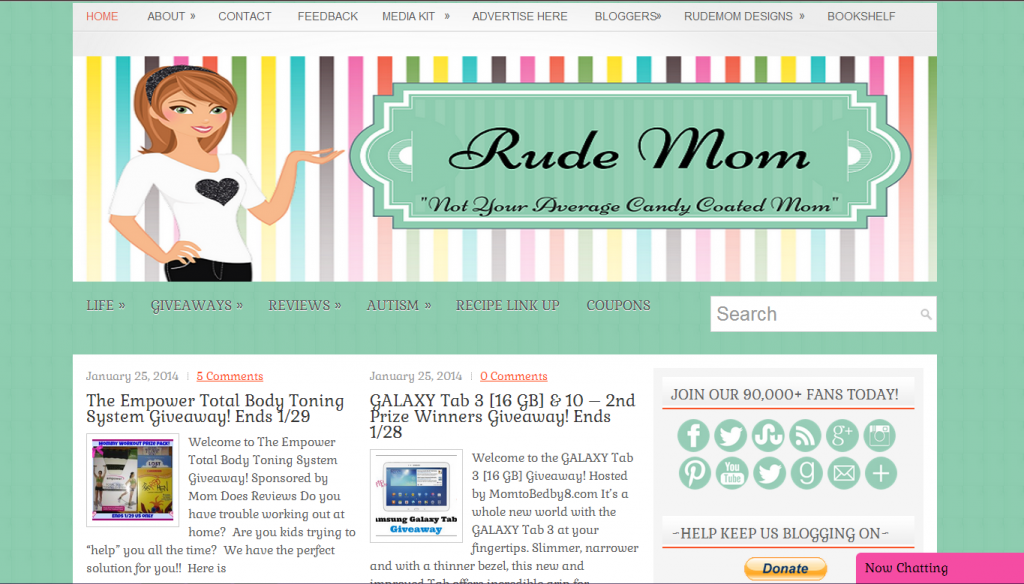 FACEBOOK: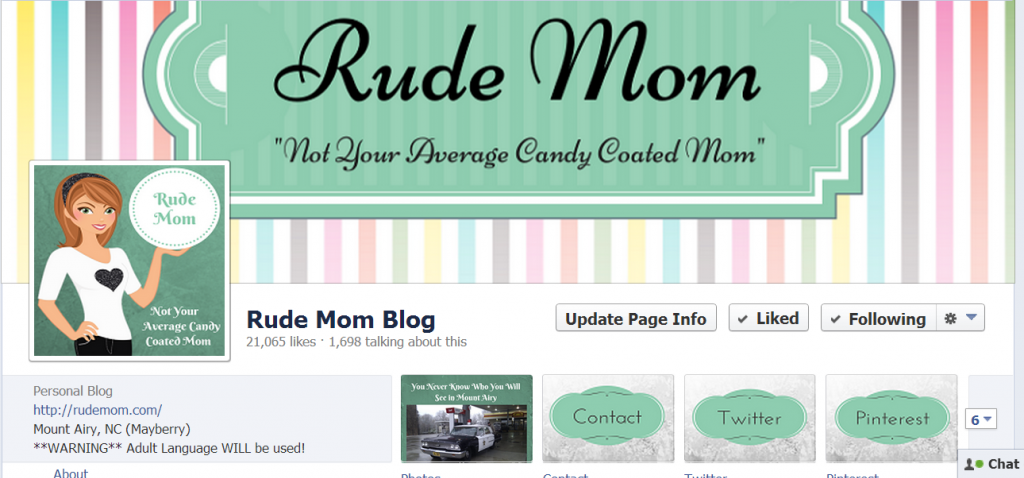 TWITTER:
PINTEREST:
The following two tabs change content below.
Cyndee is a mom of 3, one with Autism as his Super Power, trying to make her way through college and life with MS and without getting multiple restraining orders...Living in Mt. Airy, N.C and married to her best friend and side-kick Jack, aka Not-So-Rude-Dad.....Welcome to our craziness.